Hidden Soul of the Fjord – Album of Heidi Torsvik and Winter Lazerus
Beneath the Surface touch the Sky
Animation 16 min. by Simone Hooymans
Over the last years, my use of traditional techniques combined with modern technology has become much more relevant in the subjects and sources of inspiration of my work. This matches naturally with the concept of the new album of Torsvik / Winter ́Hidden Soul of the fjords ́.
This will be the second time I've worked with Torsvik/Winter on an animation/music project. The first shorter project was an animation made for their song ́Trees That Whisper ́.
The animation for the song ́Beneath The Surface Touch The Sky ́ is a journey from the deepest places of the Fjord up to the highest mountain-top.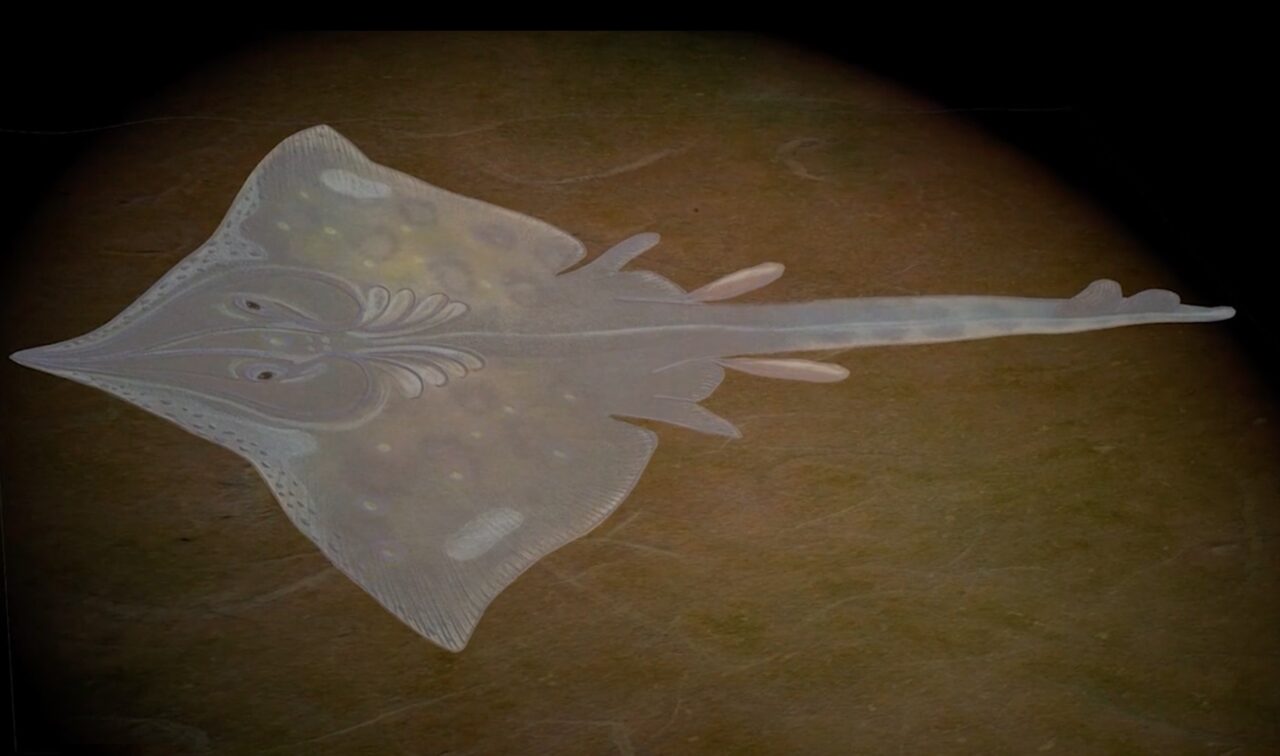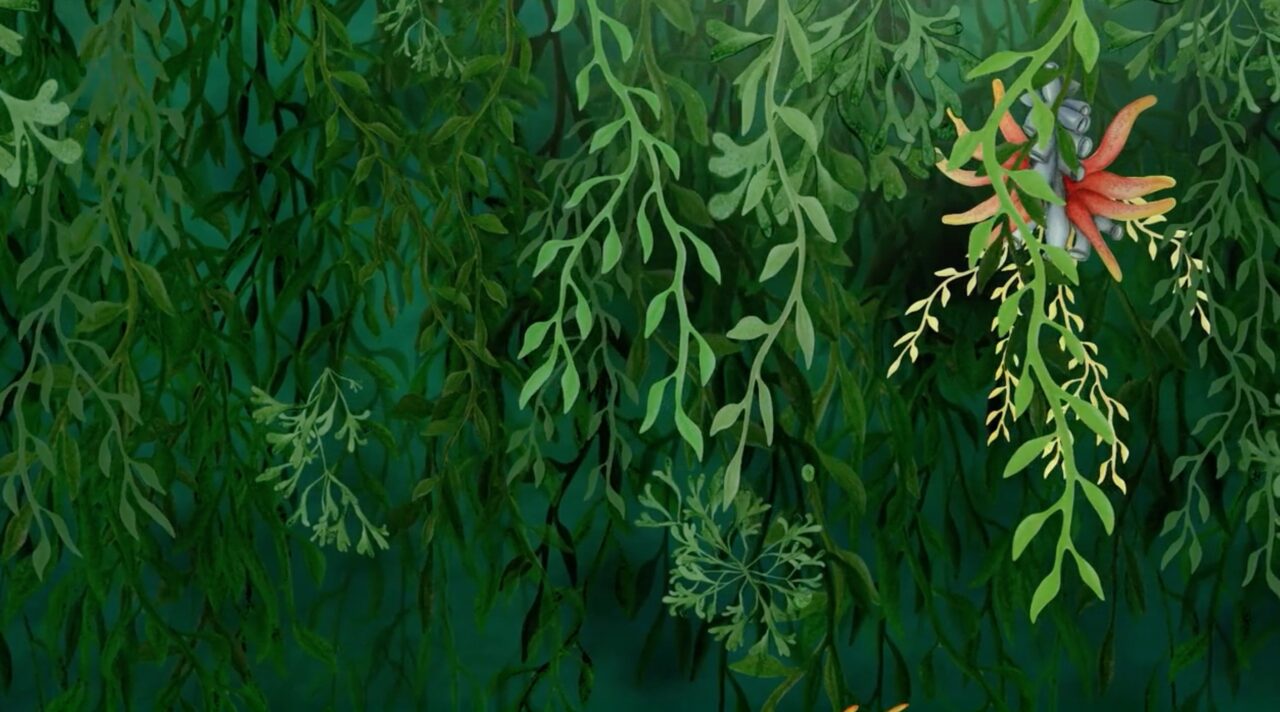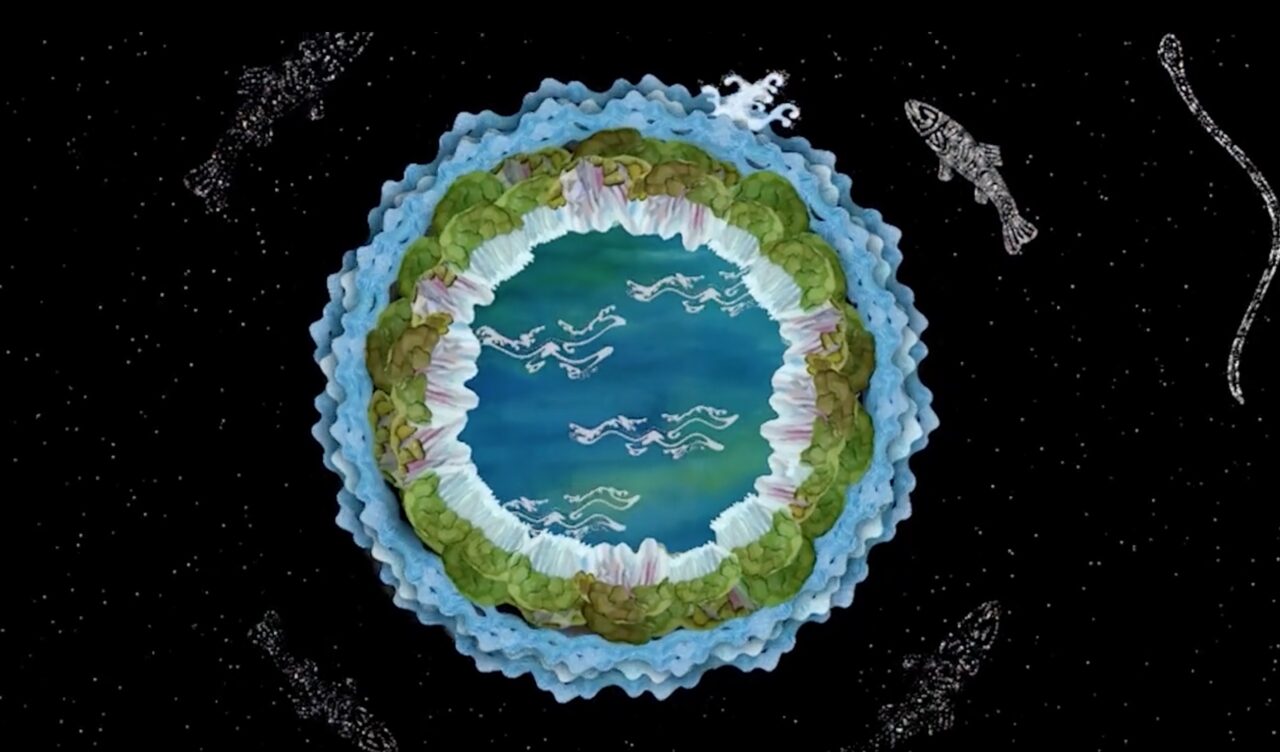 DET UENDELEGE TEPPET / THE PERPETUAL TAPESTRY
Eksperimentell animasjon/experimental animation
Lengde/duration: ca. 10 min
Regi/director: Simone Hooymans
Animasjon/animation: Simone Hooymans and Hans PullesProdusent/producer: Turid Rogne
Finansører/financiers: Vestnorsk Filmsenter, Norsk filminstitutt, Fond for lyd og bilde

The perpetual tapestry is an experimental animation about a collapsing world in transformation, where everything is tied together by the threads in a woven tapestry.

Det uendelege teppet er ein eksperimentell animasjonsfilm om ei verd som er i ferd med å gå under og bli transformert, og alt er bunde saman av trådar i ein bildevev.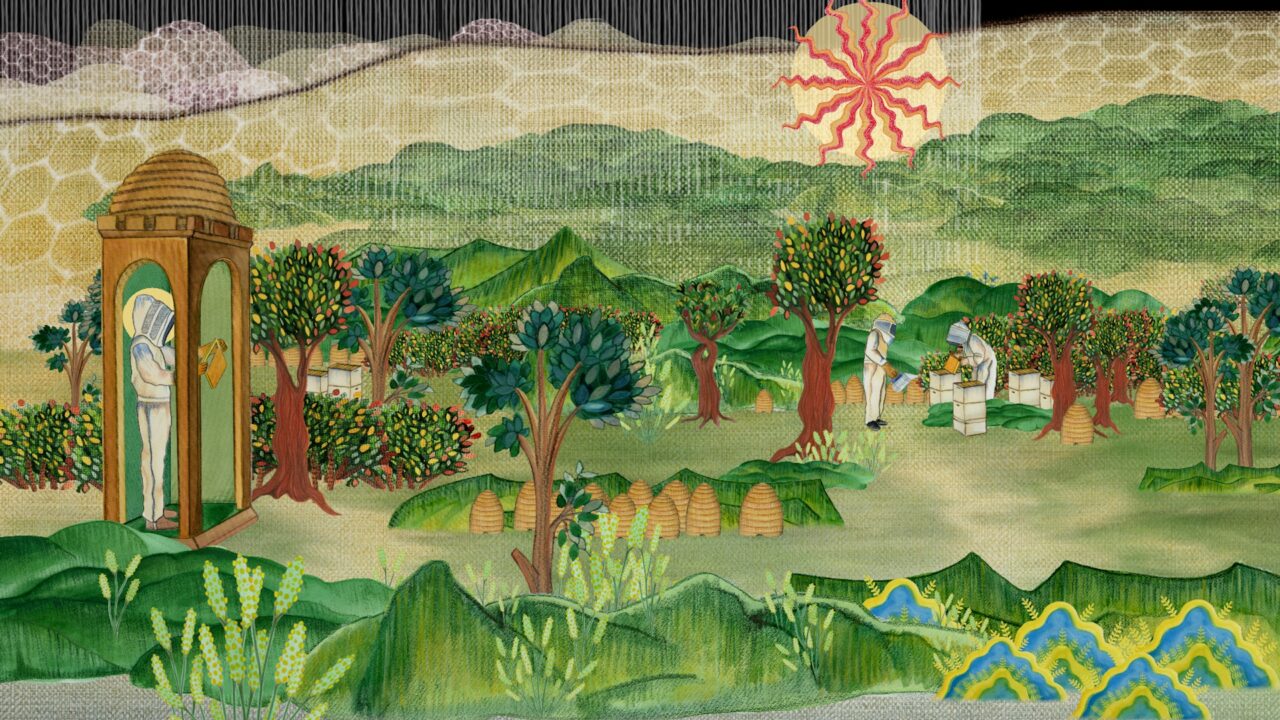 Project: "Move forward step back"
"Move forward step back" is an "analogue" work of 3 different interactive artworks printed and executed in lenticular technique and based on  handmade watercolor drawings.
"Move forward step back" er et "analogt" verk av 3 forskjellige interaktive kunstverk trykt og utført i lenticular teknikk og basert på kunstneres håndlagde akvarelltegninger.

Commissioned by/Utsmykking til Godalen vgs 2022. Rogaland Fylkeskommune
Expected: July 2023