In August 2019 I was invited by the curator of the National gallery in Skopje Macedonia, Ana Frangovska, for a 10 days art residency for new media at the Art Colony in Galichnik Macedonia.
We will gave presentations and workshops during the residency for the local people of Galichnik. And in October there was a retrospective exhibition of 30 years Art colony Galichnik with new works made during or inspired on the residency in the National Gallery in Skopje.
The short animation /video installation I made for this exhibition is inspired on the mystical and religious and music traditions of Macedonia.
Macedonian folk world is full of magic and superstition, beautiful female demons (Fairies) and dragons. All traditional rituals and celebrations were considered an act of magic, most importantly for most of people, it was the only factor that gave balance with nature and nature's anger.
Everything from folklore has gone through the creative spirit of Macedonians. There were produced highly original and extremely artistic and craft values, ​​whose strongest expression can be seen in the phenomenon of folk art and music which contains venerable challenges, aspirations, sufferings and hopes of the Macedonian people. In such constellations, richness of forms and means of expression, they are nothing but emotional and artistic response to the turbulent cultural and historical processes through which Macedonians passed in the past millennia.
I noticed that in just the simple things of life music and religion play a significant role in the daily life of the Macedonian people. The joy that comes with that and the beautiful Macedonian sounds stayed with me long after I had left the country.
I made a short animation called: Let´s sing and make magic before the day speaks.
3 min videoloop 
with sound (own recordings of live Galichnic music)
National Gallery in Skopje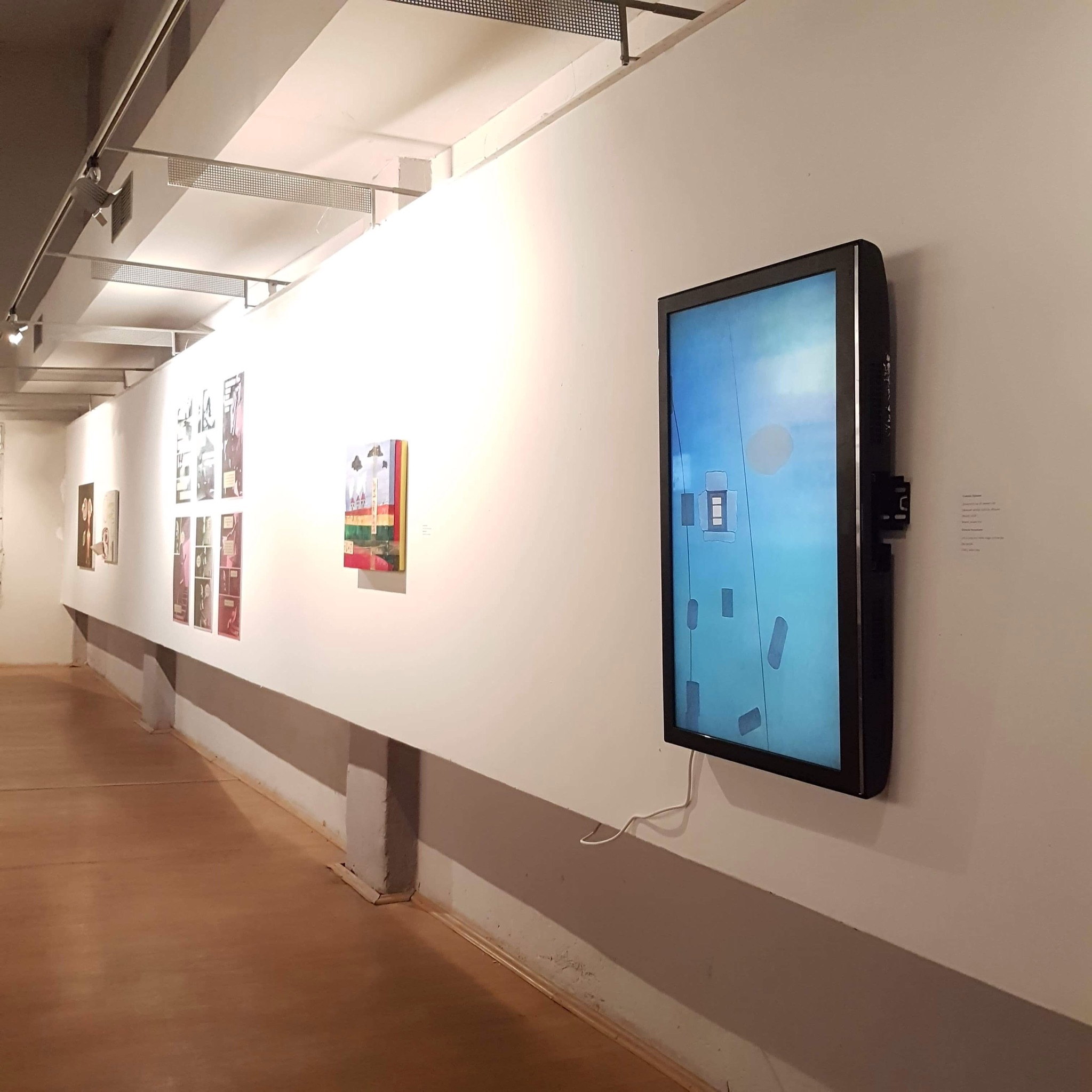 National Gallery in Skopje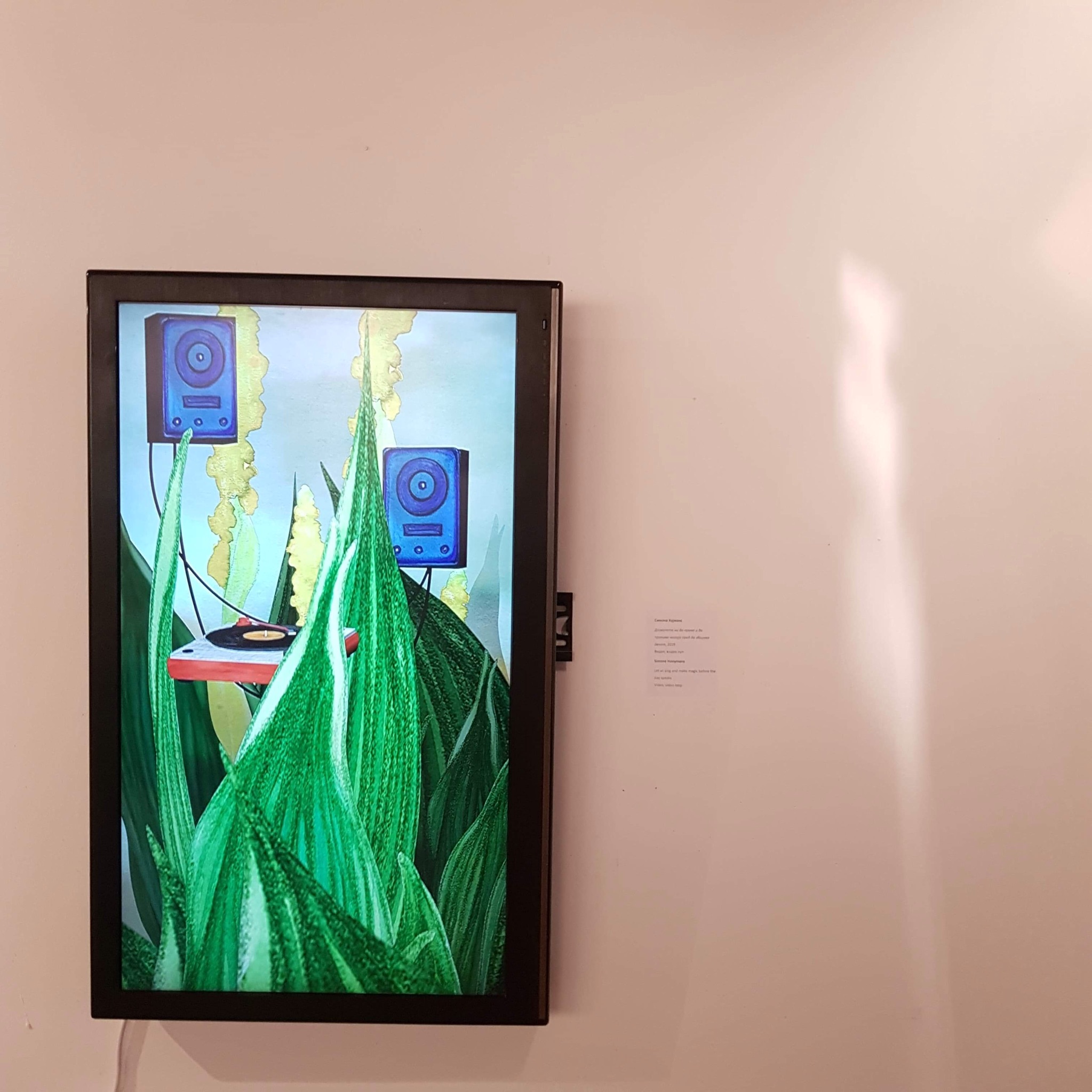 National Gallery in Skopje